Today, I'm officially on maternity leave from work - it's a weird feeling, knowing that my day to day schedule is going to completely change! I'm hoping to use the next few weeks to fill our empty kitchen (yes, empty) see below! and empty nursery.
Yesterday, my coworkers threw me the sweetest shower and I was overwhelmed by their thoughtfulness and generosity - so lucky to work with such a great group of people!
I'm anxiously awaiting two runners that I bought from
this shop on Etsy!
I couldn't decide for my kitchen, so I'll most likely sell one. As of this morning,
the rug
below is still available!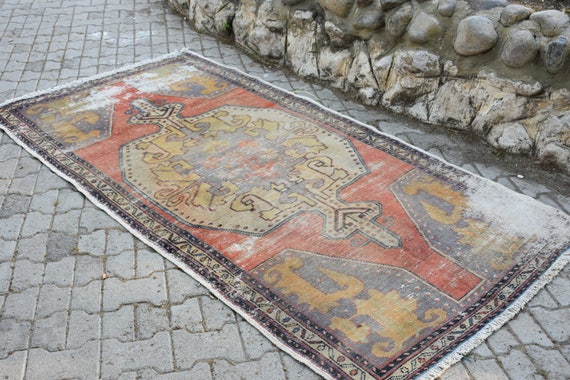 Looking for a jumping off point for a room design?
The Hunted Interior
shares how she gets started!
Please pin from original source, here, thanks!
I recently shared this photo on
Instagram
- our kitchen when we moved in and as it stands now (actually the floors are stained now). Big things on the way!!
I love the mix of metals, slate floors and wood vanity
in this bathroom!
Please pin from original source, here, thanks!
Last but certainly not least, a BIG happy birthday to David - I don't know what I would do without him by my side. I love you so so much!